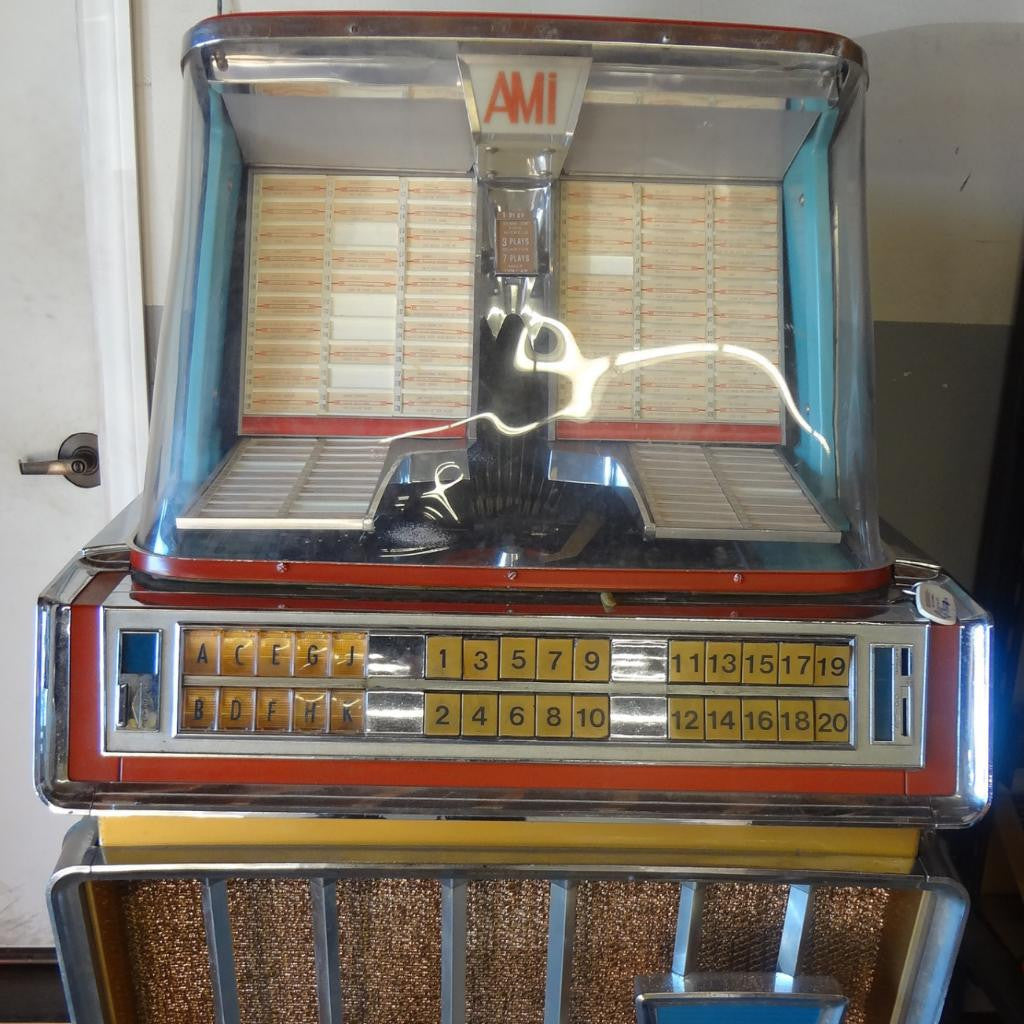 AMI J 200 E JUKEBOX (45s). 1959 ORIGINAL! (For Parts / Restoration)
$1,495.00
Rare Vintage AMI J 200 Electric Select JUKEBOX (45s). 1959 ORIGINAL! (For Parts / Restoration)

1 of 50+ rare Jukes recently purchased. Each week 2-3 will be posted

OVERVIEW:
AMI J is missing the coin return button but the coin system is otherwise all there. The mechanism is complete and scans but won't play (probably bad micro-switch). The selector keyboard runs but the pulse receiver is not working. It has the correct power supply, credit unit, amp and preamp. It has the original GE cartridge. All the lighting has been changed for "light sticks". GREAT restoration candidate

SERVICE:
As of January 2013 - None - Sold As-Is / As-Found
D
ETAILS:
Mechanical Condition - Not Working (see above Overview)

Amp & Speaker Condition - Original Un-Tested

Cosmetics - Solid Cabinet needs restoration and re-Chroming

Glass - Has been replaced with Plastic Dome

Coin Mechanism - Included

Selection Type - 200 Songs Electric

Key - NO

Dimensions - 350lbs - 60 tall x 30 wide x 27 deep (approximate inches)
In-person viewings are welcome PRIOR to purchase. Sold as-is.

Local Pickup
or Seller will assist Buyer in coordinating Shipping (crating is avail for a $175 charge)
FOR MORE INFORMATION CONTACT CARRIE@ZAPVINTAGE.COM OR 310-595-6634